A Wizard's New Year
Every New Year we pick a new location.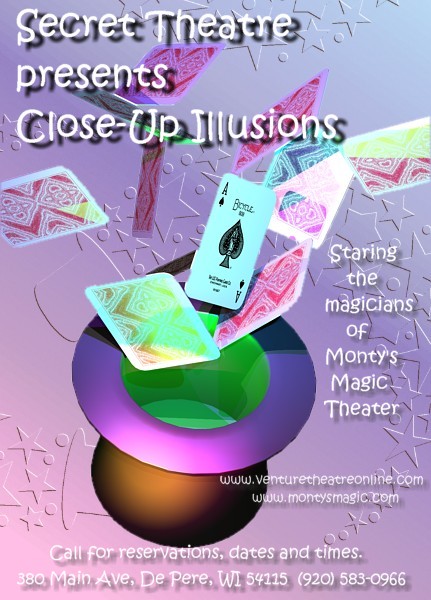 A play about magic, Father Time, aging, and ringing in the new year. Watch the wizards as they perform amazing feats of magic and get ready for the new year. Father Time usually appears to ring in the New Year just in time for midnight. The play changes every year.
We hae not yet booked this year's production of A Wizard's New Year.
If you would like to book the play for your theatre or venue, please contact the wizard below.
---

We had such a wonderful time


the Choy Family 1/12/2002

12/31/2001 Monty's Magic Theater presented its first New Year's Eve Show. We reserved the entire 11th. floor of the Queen Emma building in Honolulu, Hawaii. There was a small turn out of only about 30 people but every one had a great time. Volunteer performers included Aaron Vermeer who put the show together, Monty, Harvey Ouchi, Bob Festa, Dan Harlan, Glen Bailey, Carlos Armando, Mark David and Steve Williams. Back stage and preshow help included several of the performers plus Yona Chock, Al Chock, Bryan Yoshimoto and Wendy Vermeer.