Intensive Magic Workshops
By: Monty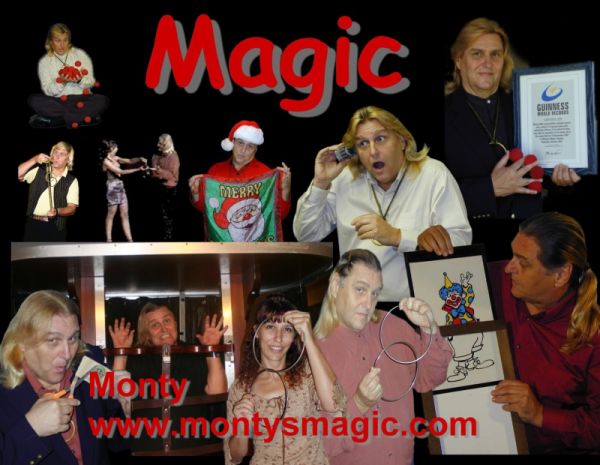 Get that phone ringing. This is more then how to do a trick. You will learn every thing you need to become a working magician. Don't just learn to do magic. Learn to become a successful working magician.
In the full day workshop, Monty covers:
Developing and building a routine
We will video your routine and the critique for you to study.
Critique of your routine.
Promoting Yourself
Getting professional help.
Stage presence
Working with assistants
Non performance income
And much more
The main focus of this workshop is how to make money in magic. You should plan on improving your routines instead of learning new routines. This is an all day program. A minimum of 10 people and a venue are required to schedule a workshop.