Magic Lectures
By: Monty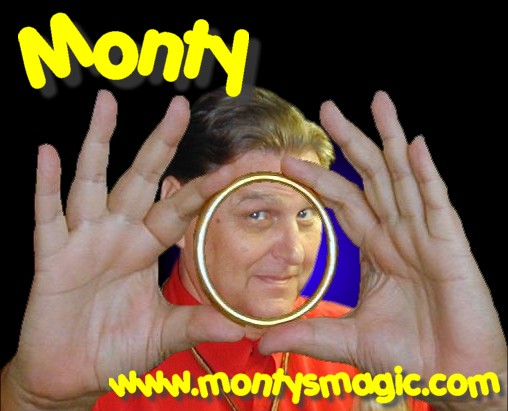 If you like sleight-of-hands, Monty's lectures are for you. Monty is constantly creating new and different close-up routines with amazing sleight-of-hand illusions. Monty's lectures always include his latest effects, including a variety of close-up magic with cards, coins, sponge balls, ropes and more.
Monty has several intensive lectures your magic club can select from:
Rose magic: Learn several methods of rose productions. Learn how to levitate a rose without the use of threads.
Hand washing: Learn how to show your hand empty on all sides while concealing an object in them. This lecture includes Monty's latest coin routine.
Memorized decks: These lectures are not for the novice. Memorized decks allow you to perform some of the most amazing magic ever seen with cards. But they take months and in some cases years of work. Magicians who enjoy complex routines will love this great magic.
Sponge Balls: Some of the most amazing sponge ball routines you have ever seen. (This is not your typical one in the pocket routine). Monty is a Guinness World Record Holder for his sponge ball routine and takes sponge ball magic to new heights.
Misdirection: In this lecture you learn how to create misdirection, how to use misdirection and how to place it in your act for the most impact.
Restaurant magic: You learn several routines that work well in a restaurant. Learn how to approach the table. Learn how to pick a restaurant, how to approach the restaurant, how much to charge, and how to work the tables.
New effects: Monty starts with a short performances of his latest and most popular effects. After the performance Monty will teach how each effect is done.
Monty is an excellent teacher of magic. His style of teaching makes learning magic easy. Monty teaches the theory of every trick, not just the mechanics. Every lecture is filled with magic tricks and the theory of what makes the trick work. To do a trick or illusion right you must also understand the theory. If you understand the theory, anything is possible.
---
Findlay, OH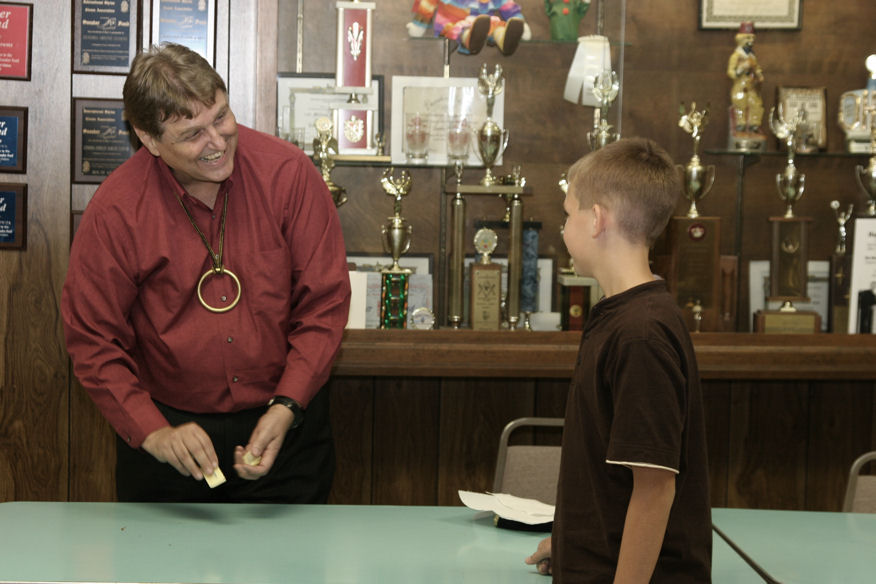 Some fun pictures from Monty's lecture at Findlay, Ohio, September, 17, 2006.