Magic News:



Magic Babe Ning reveals her life as a magicianThe Straits Times

The 32-year-old, whose professional name as a

magician

was

Magic

Babe Ning, is tired of travelling and is looking forward to a quiet life here with her Singaporean partner, who works in the arts. She says the book will expose the homebody and geek

...
Party Tips:
Written invites are a great idea. Try to make them fun and different. Use your personality but don't forget the basics like time and location. Tell your guests when the party starts and when it will end. Specify the hour in advance to avoid confusion. Let your guests know what kind of attire is appropriate. If you are anticipating a semi-formal gathering let them know.
Outside of traffic, there is nothing that holds this country back as much as committees.
Houdini was known as a debunker of fake mediums and spiritualists. His interest began during his bereavement after the death of his mother, Cecilia Weiss. Because of his background as an illusionist, he recognized the techniques of mediums who claimed to have contacted the spirit world. Houdini became a crusader against these charlatans who bilked grieving families of their money. He frequently attended seances in disguise in order to expose the mediums.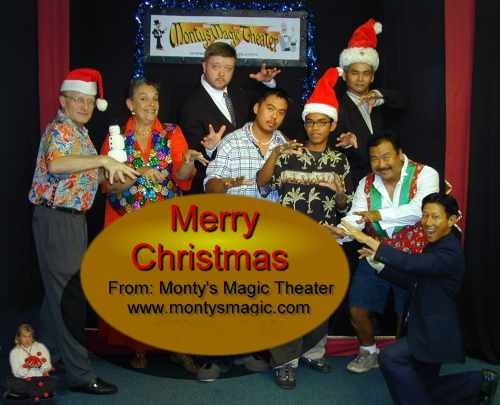 Plan your Christmas Shows early. Monty sometimes books his Christmas Shows months or even years in advance. The magic is exciting and will keep your audience on the edge of their seats. Monty's presentation is funny and mysterious at the same time. Your audience will talk about your event for years to come. Get more information.
Tips for Magicians:
Volunteering for non-for-profit venues
Volunteer to do your magic show for non-for-profit organizations as often as you can; it's the best way to gain experience and to make yourself known. Hospitals, care homes, charity fundraisers and schools can give you a lot of "free" promotion.
Magical Creatures:
Simurgh

Simurgh first started out as a lion-bodied bird but eventually turned all bird. Simurgh is said to live at the Tree of Knowledge whose branches have the seed of every plant that has ever existed. This Persian bird is believed to have a magical touch that heals on contact, and have seen the world destroyed and created three times, thus having the knowledge of every age that has existed. Simurgh is said to be so large it can carry an elephant. It is also known to take children to nurse or adopt.

Secrets to magic: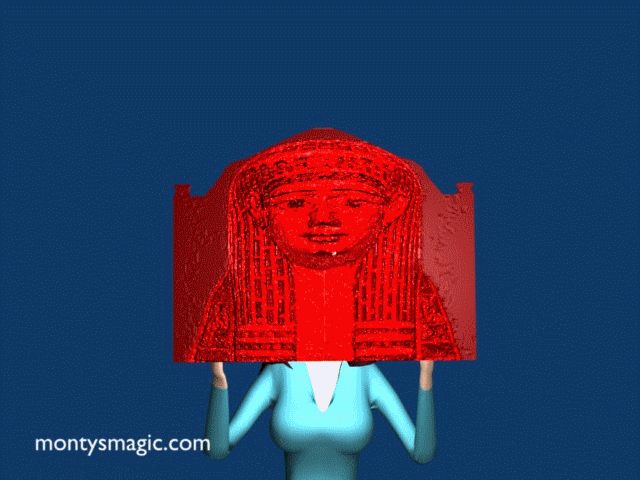 Magician's Sword Through Head Illusion
Build your own Sword Through Head Illusion. Custom built your own Sword Through Head illusion. Often called Temple of Benares, the Sword Through Head illusion is extremely deceptive--even from close up. more......