Fun family entertainment for wizards of all ages.
Everything magical, mystical, amazing, and entertaining.

---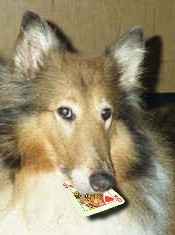 About Monty
Magic News:

Decider



Heads Up: There's A David Blaine Magic Special On NetflixDecider

It's a relaxed compilation of some of the

magician's

greatest hits. What Is

Magic

? is not must-watch television nor will it give you a better sense of who Blaine is as a person or why

magicians

exist. However, it will leave you with a variety of questions.
Party Tips:
Choose your finger snacks carefully. Choose foods that complement each other. Try setting a theme for the food in each room or on each table. Allow 4 to 6 hot hors d'oeurves per person. Don't serve gooey, drippy sauces near expensive rugs or furniture. Keep some carpet cleaner on hand, just in case.
By the time you finish paying all your taxes, about all you have left is a receipt.
A little Magic History:
Jep Hostetler was the 56 th. I.B.M. International President from 1994-1995
Tips for Magicians:
Volunteering for non-for-profit venues
Volunteer to do your magic show for non-for-profit organizations as often as you can; it's the best way to gain experience and to make yourself known. Hospitals, care homes, charity fundraisers and schools can give you a lot of "free" promotion.
Magical Creatures:
Simurgh

Simurgh first started out as a lion-bodied bird but eventually turned all bird. Simurgh is said to live at the Tree of Knowledge whose branches have the seed of every plant that has ever existed. This Persian bird is believed to have a magical touch that heals on contact, and have seen the world destroyed and created three times, thus having the knowledge of every age that has existed. Simurgh is said to be so large it can carry an elephant. It is also known to take children to nurse or adopt.
Secrets to magic:
---
binocular repair instructions
leica repair
Classic and Antique Camera repair
magic tricks