Fun family entertainment for wizards of all ages.
Everything magical, mystical, amazing, and entertaining.

---
About Monty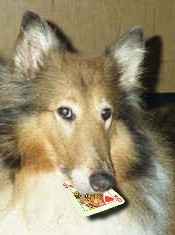 Android Apps
by Monty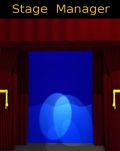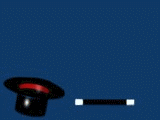 Books
by Monty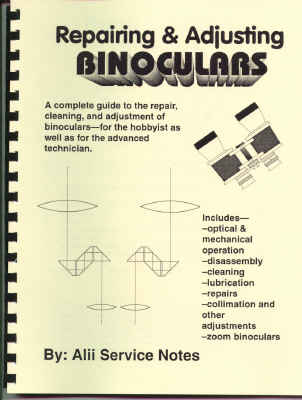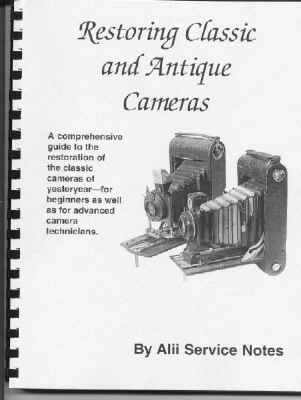 Magic Clubs

Pet Rescue

Magic News:

The National



Bring magic to the Arab masses without suspicionThe National

DUBAI // Moein Al Bastaki was not aware of the controversy that becoming a

magician

would bring to his life. But Al Bastaki, 34, is adamant he can change the perceptions of

magic

and illusions among Gulf Arabs. "Coming from an Islamic background I

...

Boing Boing



The magic of hacking realityBoing Boing

A

Magician

hacks one's "reality tunnel": through tricks-of-the-trade, shenanigans and tomfoolery the audience is provided a direct and dramatic experience (hopefully amusing as well as entertaining) that everyone's reality model is flawed and skewed

...and more »
Party Tips:
Music is an important element of most parties. If pre-recorded music is to be used, consider the musical preferences of your guests. Have a variety of music available. Put your depressing music selections away, keep the music upbeat and "mass appeal" for best results. Music helps set mood, so use with discretion.
The man who can smile when things go wrong has thought of someone to blame it on.
Harris Solomon was the 22 nd. I.B.M. International President from 1960-1961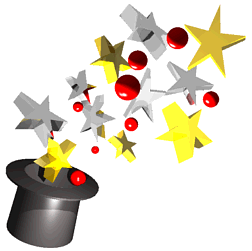 1st Birthday
Magic Show
A magic show can be fun and exciting entertainment for a 1
st
birthday
or any other party. The show usually runs about forty minutes long and will be
enjoyed by all ages. Many of your guests will be invited on stage and will have
a great time. We do not make fun of anyone.
Get more information.
Tips for Magicians:
Volunteering for non-for-profit venues
Volunteer to do your magic show for non-for-profit organizations as often as you can; itís the best way to gain experience and to make yourself known. Hospitals, care homes, charity fundraisers and schools can give you a lot of "free" promotion.
Magical Creatures:
Simurgh

Simurgh first started out as a lion-bodied bird but eventually turned all bird. Simurgh is said to live at the Tree of Knowledge whose branches have the seed of every plant that has ever existed. This Persian bird is believed to have a magical touch that heals on contact, and have seen the world destroyed and created three times, thus having the knowledge of every age that has existed. Simurgh is said to be so large it can carry an elephant. It is also known to take children to nurse or adopt.

Secrets to magic:
Cards Across

Two cards on the table or in the spectator's hand instantly change places with two cards in your hand. You will find instructions for this illusion and many others in the catalog. You can download the instructions instantly and start learning how to perform this fun magic trick and illusion.

Learn to perform this great illusion.
---
binocular repair instructions
leica repair
Classic and Antique Camera repair
magic tricks