Magic News



Bill Devon, magicianSacramento News & Review

By day, Bill Hutcheon is a zoning investigator for the city of Sacramento's Community Development Department. By night, however, he's known as Bill Devon, a

magician

and owner of Top Class

Magic

(www.topclassmagic.com). Born in 1949, he started as a ...



Indonesia's "Hogwarts" helps magicians realize their dreamsCCTV

This small building on the outskirts of Jakarta might not look as grand as Harry Potter's Hogwarts, but the

Magic

Mania School of

Magic

is helping scores of people turn their dreams of becoming professional

magicians

into reality. The school has a

...

Orlando Magazine



Story of a… MagicianOrlando Magazine

Building on the three-trick repertoire he used to launch his career, Kimlat read every

magic

book in the library. "Then I went to the local

magic

club in Orlando, the International Brotherhood of

Magicians

. My parents would drop me off for the meetings

...
Magicians send your press release to the wizard at the bottom of this page.
Party Tips:
Creative lighting will contribute much to the atmosphere. Try replacing some bulbs with colored lamps or low wattage bulbs. Strobe lights and black lamps can add to the fun.
Which has made the biggest liars out of Americans - golf or the income tax?
A little Magic History: more history


Although Houdini claimed to have been born on April 6, 1874 in Appleton, Wisconsin, he actually was born on March 24, 1874 in Budapest, Hungary. Recently discovered ship's logs indicate that the Weiss family moved to Appleton when Houdini was a toddler. The family came to America because of a job opportunity for Houdini's father, Rabbi Mayer Samuel Weiss, who became Appleton's first rabbi. While Houdini wasn't born in Appleton, he fondly referred to it as his hometown.
Storing Invisible Balls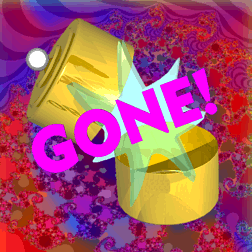 Monty often gives away invisible balls, coins and other invisible items during his shows. These are easily lost since they are invisible (some people can see invisible items under UV or black light and sometimes they will show up in photography or video depending on lighting conditions.) Also most people cannot feel invisible items. The best thing to do is stick the invisible item in your pocket or purse. When you get home, put the invisible item in a jar and label it Invisible Magic Ball from Monty. You can then show the invisible balls to all your friends. If you put them under UV or black light, some of your friends will even be able to see them.
Tips for Magicians:
Volunteering for non-for-profit venues
Volunteer to do your magic show for non-for-profit organizations as often as you can; itís the best way to gain experience and to make yourself known. Hospitals, care homes, charity fundraisers and schools can give you a lot of "free" promotion.
Magical Creatures:

Simurgh

Simurgh first started out as a lion-bodied bird but eventually turned all bird. Simurgh is said to live at the Tree of Knowledge whose branches have the seed of every plant that has ever existed. This Persian bird is believed to have a magical touch that heals on contact, and have seen the world destroyed and created three times, thus having the knowledge of every age that has existed. Simurgh is said to be so large it can carry an elephant. It is also known to take children to nurse or adopt.


Element Encyclopedia of Magical Creatures
Secrets to magic:

Learn to make a signed coin vanish then reappear inside a sugar pack. You will find instructions for this illusion and many others in the catalog. You can download the instructions instantly and start learning how to perform this fun magic trick and illusion.

Learn to perform this great illusion.